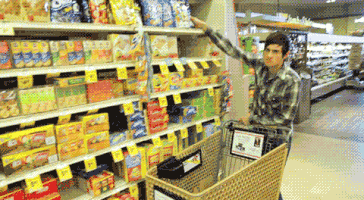 Have you ever gone to the grocery store with a budget? If you have then you'll know the feeling of trying to calculate your total before getting to the front and having to embarrassedly put back items. Some people walk around using a calculator so they know for sure how much they will be spending. This is just one of the maaaaaaany ways we use math at the store.

Math is everywhere, especially where there is nothing but prices everywhere. Going to the store; you will undoubtedly have to use math during your visit. You may have to weigh fresh produce, or maybe you're trying pay with cash at checkout. Regardless, you will be using math before you walk out with your groceries.

Pay attention to the next time you are at the store, I am sure you will notice how much math is around you. Tune in to my next blog to learn more kool kid facts about math, Until next time!
Normal 0 false false false EN-US X-NONE X-NONE